Welcome to Friends of St Leonard's Colchester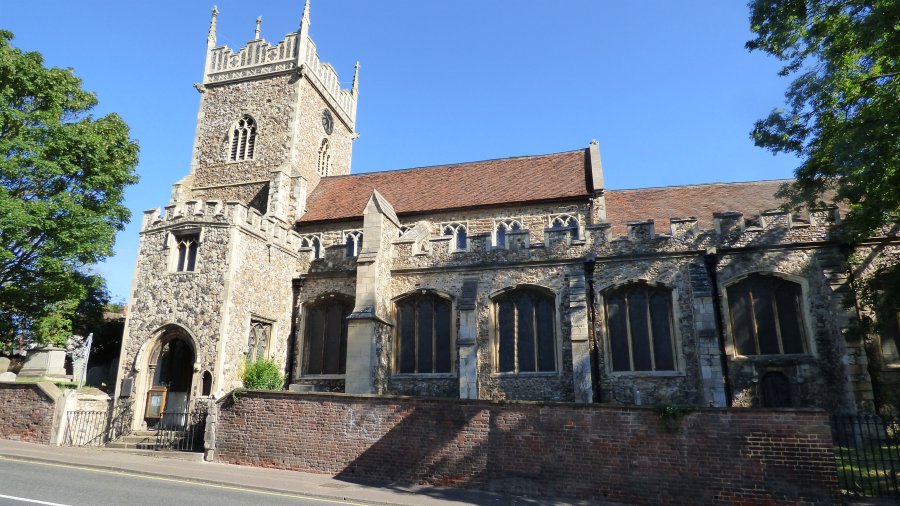 Welcome: The Friends of St. Leonard-at-the-Hythe welcome you to this church, which for over 800 years was a place of regular worship. The church is now under the care of The Churches Conservation Trust, a charitable organisation responsible for maintaining architecturally interesting redundant churches for future generations to enjoy.
Who are we: The Friends of St. Leonard are a group of volunteers who work with the Churches Conservation Trust to preserve and maintain this magnificent old building. We aim to ensure it remains open to the public and available for use by the local community.
If you would like to join the Friends of St. Leonard please get in touch with us. Whatever you might be able to offer in the way of help and support will be very much appreciated.
Our vision for the future: There is so much we could do to make this wonderful building available to the Hythe Community. We would really appreciate your help, practical or financial.
If you would like to make a donation it would be most welcome. Keeping this building open and maintained each year is very costly in time, effort and of course money.
Our aim is to assist the C.C.T in the redecoration of the interior, restoring the frescoes, maintaining the organ, improving the heating, hosting regular concerts and other events. We would like St. Leonards to become a place more widely used in a variety of community roles.