The Hythe and its church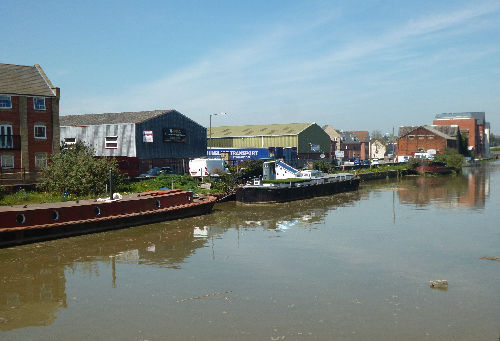 The Hythe is one of the ancient parishes of Colchester, Britain's oldest recorded town. Hythe (a name that means 'haven' in Anglo-Saxon) is on the river Colne where the port for Colchester was established in the 12th century.
As the port and local industry declined in the twentieth century, so did the population and the congregation. St Leonard's closed for regular worship in 1985 and was taken into the care of The Churches Conservation Trust. The CCT carries out repairs and maintenance to preserve the building.
Now in the 21st Century the population of the Hythe area is growing again and this can give St Leonard's a new role as a community and historical asset. The Friends group aims to work in partnership with the The Churches Conservation Trust and local people and organisations to enable this new role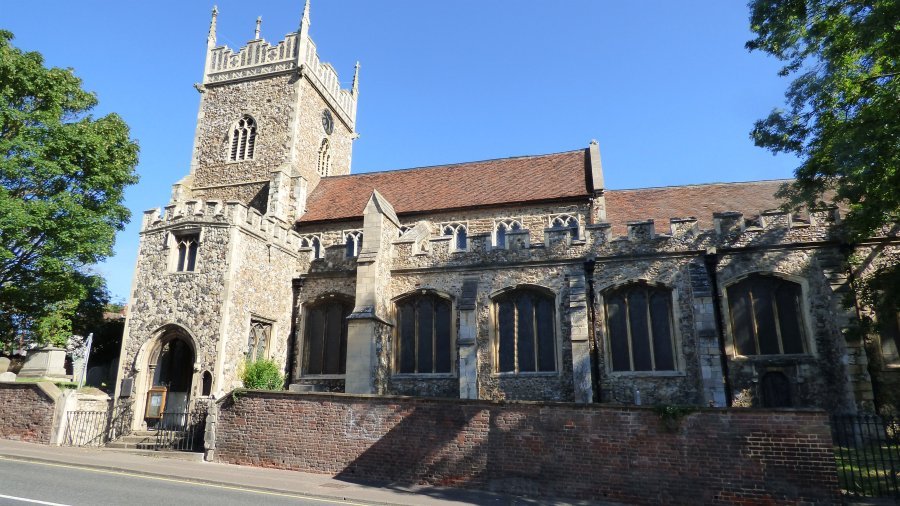 The building
The church dates from the 14th Century and is Grade II listed. It has some notable historic and artistic features. The south porch, with a chamber above it (the former parish jail), has a mediaeval timber and ironwork door, which sustained damage during the Siege of Colchester in 1648.
The tower is fourteenth century and had to be repaired after the earthquake which struck the town on 22nd April 1884. The hammerbeam roof above the Nave dates from about 1500 and within the church there are many handsome and devotional furnishings from the late 19th and early 20th centuries.
There are some remarkable stained glass windows in the Nave depicting pictures of local and national saints. The East window is by Lavers, Barraud & Westlake, Nave windows by Heaton Butler and Bayne and the west Window in the tower is by Clayton and Bell.