The Hythe and its church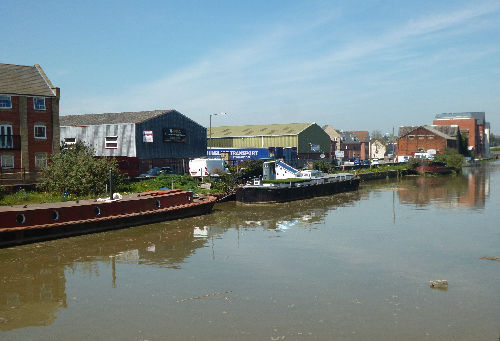 The Hythe is one of the ancient parishes of Colchester, Britain's oldest recorded town. Hythe (a name that means 'haven' in Anglo-Saxon) is on the river Colne where the port for Colchester was established in the 12th century.
As the port and local industry declined in the twentieth century, so did the population and the congregation. St Leonard's closed for regular worship in 1985 and was taken into the care of The Churches Conservation Trust. The CCT carries out repairs and maintenance to preserve the building.
Now in the 21st Century the population of the Hythe area is growing again and this can give St Leonard's a new role as a community and historical asset. The Friends group aims to work in partnership with the The Churches Conservation Trust and local people and organisations to enable this new role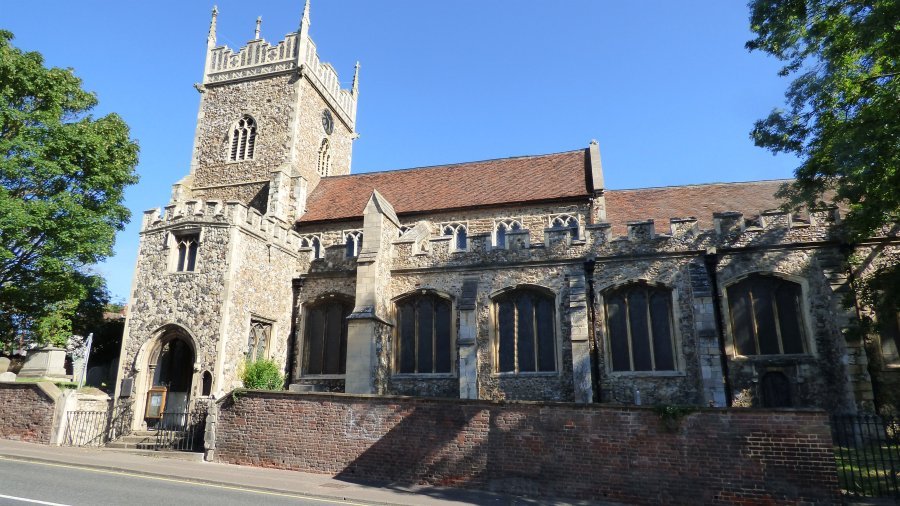 The building
The majestic grade II listed church of St. Leonard-at-the-Hythe in Colchester stands on the steep hill overlooking the Hythe area of the tidal Colne estuary. The Hythe was the historical port for the important town of Colchester. The original 13th Century building was altered and extended in the early 15th century but parts of the original medieval church still remain including the north aisle roof and arches and the base of the tower. It is thought that an even earlier church may have stood on the same site.
St Leonard's contains many notable historic and architectural features These include a room above the south porch, the parvis, which, legend has said, was used as a gaol. The medieval door to the parvis is only accessible by ladder. The 15th Century hammerbeam roof is most impressive and the Walker organ is still lovingly played on many occasions. The hagioscope or 'lepers squint' allowed services in the lady chapel to be synchronised with those at the high altar. A number of small angel corbels support the roof timbers in the lady chapel, including one carved with six fingers.
The tower was repaired after sustaining damage during the earthquake, which struck the town on 22nd April 1884. Within the tower are six bells. The two oldest bells date from the 15thcentury, one cast by William Chamberlain and the other by John Kebyll.
Throughout the church there are some remarkable, high quality stained-glass windows depicting many local and national saints. The East window in the chancel is by Lavers, Barraud & Westlake, nave windows by Heaton Butler and Bayne and the west Window in the tower is by Clayton and Bell.
The church played its part during the Siege of Colchester in 1648. The Royalist Army initially used it for storing provisions, garrisoning soldiers and stabling horses. However, on the 14th July the church was attacked by the Parliamentary Army. The holes for the muskets can be seen in the south door, together with possible fire marks in both the porch and on the columns inside the church.