Prayer station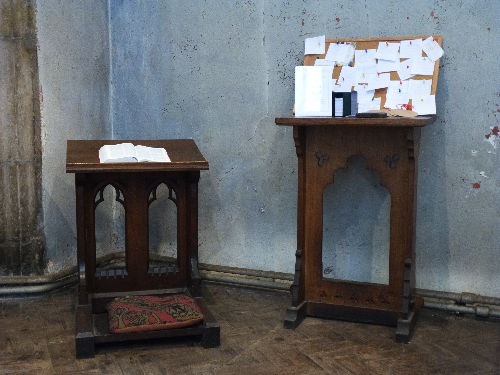 The church of St. Leonard remains a consecrated building despite not being open for regular worship.
We welcome visitors who wish to come in and pray, or to sit quietly in the presence of God.
You are welcome to write down your prayers so they can be prayed by us.
* * *
God bless